Published: Monday, April 07, 2014 04:17 AM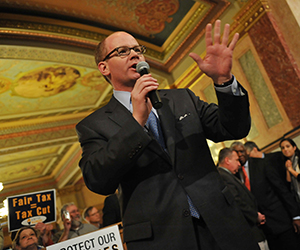 State Senator Don Harmon believes that voters deserve the opportunity to decide whether or not the state of Illinois should have a Fair Tax or keep its current flat tax system. He's introduced a constitutional amendment to put the question on the ballot in November.
"Changing the Illinois Constitution to allow us to create a Fair Tax will allow us to apply lower rates to lower income levels and higher rates to higher income levels," Harmon explained.
Category: News