Published: Thursday, May 29, 2014 05:11 PM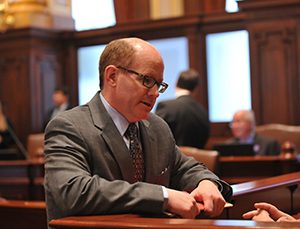 SPRINGFIELD – After months of working to find a reliable funding source for the embattled Illinois Poison Center, State Senator Don Harmon has found a plan that he is confident will work. It has already passed both houses of the Illinois General Assembly and awaits the governor's consideration.
After his original plan – "The 2 Cent Solution" – hit a roadblock in the Illinois House, Harmon began working with the plan's House sponsor, Representative Camille Lilly (D-Oak Park), to evaluate other alternatives that would allow the Poison Center to stay open and provide vital services to Illinois parents, medical professionals and others.
"Keeping the Illinois Poison Center open is vitally important," Harmon said. "It saves lives and provides peace of mind to parents when their children swallow things they shouldn't."
Category: News