Published: Wednesday, February 26, 2014 03:37 PM
"Swift, informed action can be the difference between life and death when a child swallows a potential poison. We can't let the Illinois Poison Center close its doors." - State Senator Don Harmon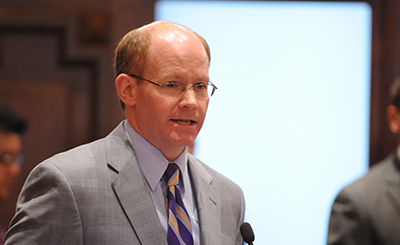 SPRINGFIELD – State Senator Don Harmon's plan to keep the Illinois Poison Center open passed its first test today when it moved out of an important Senate committee. The center has been the victim of years of repeated budget cuts, and officials expect it to close its doors for good at the end of June if Illinois government can't find more funds.
"Swift, informed action can be the difference between life and death when a child swallows a potential poison," said Harmon, an Oak Park Democrat. "We can't let the Illinois Poison Center close its doors."
The Illinois Poison Center handles nearly 82,000 cases of potential poisoning each year.
Category: News