Published: Thursday, January 23, 2014 11:01 AM
"My proposal: post a sign if guns are welcome in your store. No sign? No guns." - State Senator Don Harmon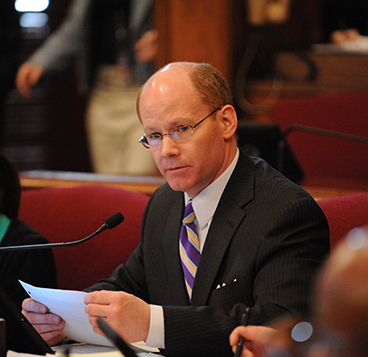 SPRINGFIELD – Last year, Illinois passed a heavily criticized law to allow residents to carry concealed weapons. Business owners who want to keep guns off their property must now post signs saying that guns aren't allowed inside. State Senator Don Harmon (D-Oak Park) wants to change that. He believes that businesses that welcome guns should post signs – not the businesses that don't want guns in their shops and stores.
"Since the concealed carry law took effect, I've been getting question after question about where guns are allowed and where they aren't," Harmon said. "Let's simplify the situation for everyone. My proposal: post a sign if guns are welcome in your store. No sign? No guns."
Harmon's legislation would not apply only to businesses. The owners of any private property – including churches, temples and other religious buildings – would also be able to welcome guns onto their property by posting a "guns welcome" sign.
Category: News