Published: Monday, March 31, 2014 09:46 AM
State Senator Don Harmon reacts to the governor's budget proposal: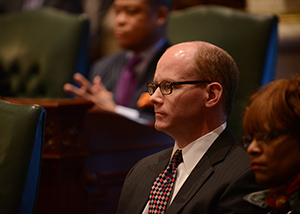 "The governor's budget address made clear that we have an important decision to make this year that will determine the path of our state for years to come.
Do we turn our backs on some of the state's basic responsibilities, like providing a high quality education to Illinois' children, helping low-income seniors stay in their homes, investing in transportation and other infrastructure that will help improve our economy, and making sure families have affordable child care? Or do we chart another course?
The governor laid out one possibility. There are others – like my Fair Tax plan – that I believe we need to discuss. What we can't do is allow draconian cuts to devastate Illinois."
Category: News