Published: Friday, February 21, 2014 02:52 PM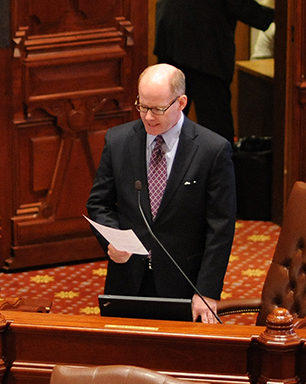 SPRINGFIELD – State Senator Don Harmon (D-Oak Park) is supporting a proposed law to outlaw a practice commonly called "revenge porn" – when someone who happens to have indecent pictures of another person posts those photos on a publicly accessible website as a means of shaming and harassing that person.
"People have a right to privacy," Harmon said. "Greater access to technology shouldn't change that basic right."
The legislation makes it a felony to post sexually explicit photos or videos of a person online without that person's consent. It also makes it a felony to host a website that requires payment to take down these photos. Many such websites also post personal contact information. Violating the law would result in up to three years in prison and a fine of up to $25,000.
Category: News