Published: Monday, October 07, 2013 12:02 PM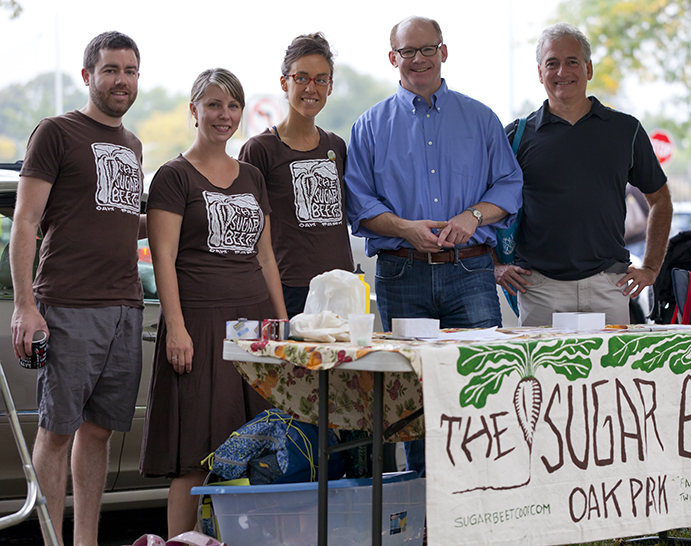 In honor of the new law designating the first Saturday of each month "Eat Local, Buy Illinois Products Day," Senator Don Harmon met with local groups at the Oak Park Farmers' Market.
"This law should bring a new and well-deserved appreciation for all the wonderful food grown in Illinois and available in our community," Harmon said. "Buying local and shopping at farmers markets like this one can go a long way toward helping families make healthy choices, protecting the environment and supporting Illinois' farming families. It gives us a chance each week to connect with friends and neighbors."
According to the Illinois Department of Agriculture, if every household in Illinois spent just $10 of their grocery bill each week on Illinois products, we would reinvest $47 million in the Illinois economy, resulting in a $2.4 billion investment over the course of a year. People identify Illinois with corn and soybeans, but pumpkins, melons, horseradish and peaches are just a few of the specialty crops grown on farms in our state. In 2010, these crops alone resulted in over $390 million in sales.
Category: News