Published: Monday, April 22, 2013 11:05 AM
UPDATE: Governor Quinn signed Senate Bill 724 on Sunday, May 5 in Oak Park. The legislation takes effect immediately. Click on the links below to read more about the signing of this legislation or read further for the original press release relating to this bill.

Read more:
Quinn signs liquor law at Maya del Sol (OakPark.com)
New law will allow incoming Oak Park Mayor to keep liquor-serving restaurant (CBS Chicago)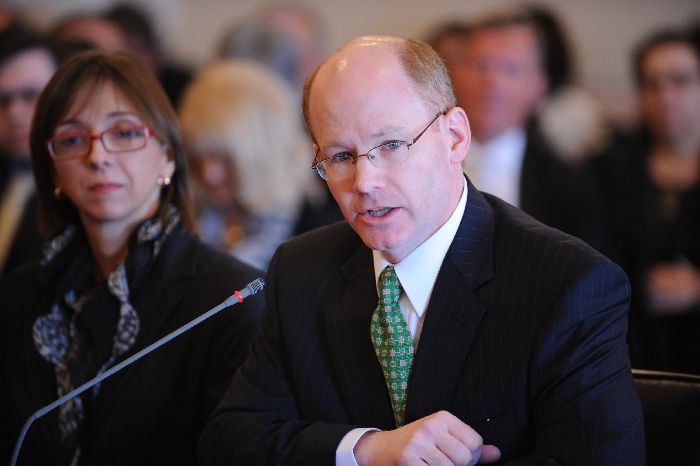 Original Release, April 22, 2013:
SPRINGFIELD – Senator Don Harmon (D-Oak Park) is sponsoring legislation that would clear away a state hurdle preventing Oak Park Village President-elect Anan Abu-Taleb from also holding a liquor license. The measure, Senate Bill 724, passed the Illinois Senate 47-3 on April 18 and is expected to be taken up by the House when it returns to the Capitol in two weeks.
The 1934 Liquor Control Act established that suburban mayors or village presidents would also serve as local liquor control commissioner, but to avoid conflicts of interest, could not hold liquor licenses in the communities that elected them.
The General Assembly amended the law last year to exempt communities of 50,000 or less and provide for delegation of liquor commissioner duties to another official in such cases.
Category: News