Published: Thursday, October 20, 2016 03:37 PM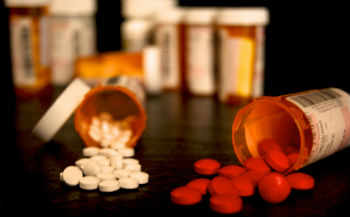 FRANKLIN PARK – Area residents will be able to drop off old and unwanted medications at a health fair in Franklin Park on Friday.
The event, sponsored by Senator Don Harmon (D-Oak Park) and Franklin Park village officials, will take place from 10 a.m. until 1 p.m. in the community room of the Franklin Park police station, 9451 Belmont Ave.
"With the rise in opioid abuse in Illinois, it is more important than ever for people to responsibly dispose of old medications," Harmon said, noting that National Prescription Drug Take-Back Day is this weekend.
"When unwanted prescription drugs are left sitting around in medicine cabinets or drawers, they can be stolen by curious teenagers and other people who wander in and out of the home, and that contributes to the alarming numbers of opioid addiction and fatal overdose numbers we've been seeing."
The Franklin Park Police Department will collect the unwanted medications and dispose of them safely and responsibly.
Friday's health fair will feature a variety of additional services and resources from healthcare providers, government agencies and local organizations.
• Free hearing, glucose and cholesterol testing from the Illinois Department of Public Health.
• Flu shots provided by Walgreens (people should bring their Medicare or insurance cards).
• Utility bill analysis by the Citizens Utility Board and tips for saving money on energy bills (people should bring their copies of their most recent utility bills).
• The Franklin Park Health Department will collect old cell phones to be refurbished and given to senior citizens for use in emergencies.
• Information on senior and homebound services by the Franklin Park Library.
• Information on senior and community recreational opportunities by the Park District of Franklin Park.
• Help with government assistance programs by Leyden Family Services.
• The Franklin Park Fire Department will provide information on the Knox Box program, which allows firefighters and EMTs easy entry to homes during emergencies.
• Giveaways and refreshments.
Additional organizations participating in the health fair include Cook County Health and Hospital Systems, Elmhurst Hospital, Oak Street Health, Leyden Township, Casa San Carlos and the Illinois comptroller's office.
For more information, call Senator Harmon's Oak Park office at 708-848-2002, the Village of Franklin Park at 847-671-8282 or visit vofp.com.
Category: News