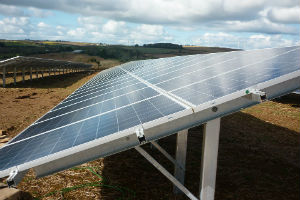 SPRINGFIELD – A new law sponsored by State Senator Don Harmon (D-Oak Park) ensures local communities benefit from the tax revenue generated by Illinois' solar industry.
"Solar energy is a rapidly growing industry in Illinois, and it's good not only for the environment but also for the economy," Harmon said. "It is my hope that the revenue generated from this industry can benefit local schools and communities and encourage the continued growth of solar power in our state."
The legislation, which became law on Friday, sets a standard tax assessment value for commercial solar farms located anywhere besides Cook County. This creates certainty around the revenue that local governments will receive from the farms.
Under the legislation, solar farms could generate $250 million to $300 million in tax revenue over a 25-year span, money that would go to funding schools, roads and other critical services.
Senate Bill 486 takes effect immediately.