Published: Wednesday, May 01, 2019 01:44 PM
SPRINGFIELD – After a decade of work to update Illinois' outdated tax structure, Senator Don Harmon (D-Oak Park) today earned Senate approval of a constitutional amendment that would allow for a fair tax.
The proposed constitutional amendment would remove language requiring a flat tax and allow the General Assembly to set lower rates for those making less and higher rates for those earning the most.
"We've had the same tax structure in our state for nearly 50 years," Harmon said. "Middle-class and working Illinoisans have been hurt by our inability to modernize our tax structure to reflect a changing economy."
The proposed amendment does not include specific tax rates, but, under legislation sponsored by Senator Toi Hutchinson (D-Chicago Heights), 97 percent of Illinoisans would get tax relief. Hutchinson's measure only takes effect if voters approve the constitutional amendment.
"We've made great progress in putting our state back on a path to stability after years of chaos," Harmon said. "We still have work to do, and the only options we have besides the fair tax are to raise taxes dramatically on everyone or enact deep, punishing cuts to state services."
If the amendment passes both the Senate and the House with a supermajority vote, it will be placed as a question on the November 2020 ballot. The Constitution will be amended if 60% of those voting on the question approve it.
Senate Joint Resolution Constitutional Amendment 1 now heads to the House for consideration.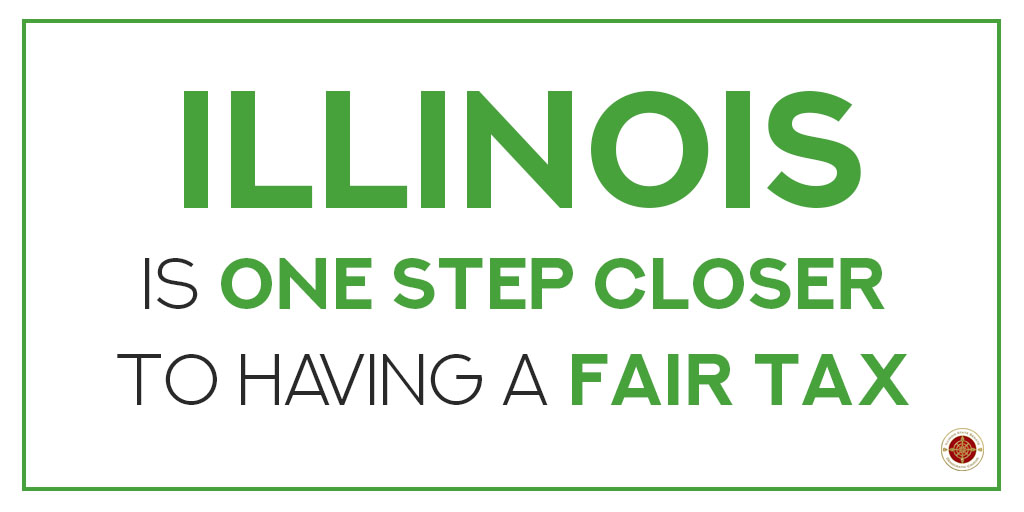 Category: News