Published: Wednesday, April 06, 2016 01:09 PM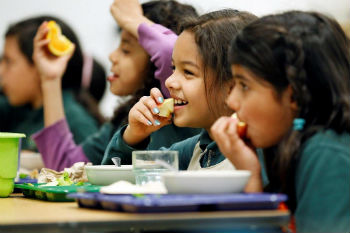 Fewer Illinois schoolchildren would start the school day hungry under legislation sponsored by Sen. Don Harmon (D-Oak Park).
Senate Bill 2393 would require every public elementary, middle and high school with a student low-income rate of at least 70 percent to offer breakfast to students after the instructional day has begun. The legislation had unanimous support in the Senate Education Committee Tuesday and will head to the Senate floor for a vote.
Under the proposal, each school would be able to determine the Breakfast After the Bell model that suits its students, such as breakfast in the classroom, grab and go breakfast and second-chance breakfast. Schools that participate in the program are able to capture federal money to pay for the cost of offering these meals.
"It's difficult to learn, let alone stay awake or pay attention if your stomach is growling from hunger," Harmon said. "For many Illinois children, the unfortunate fact is that the best and sometimes the only meals they get each day are served at school."
Category: News