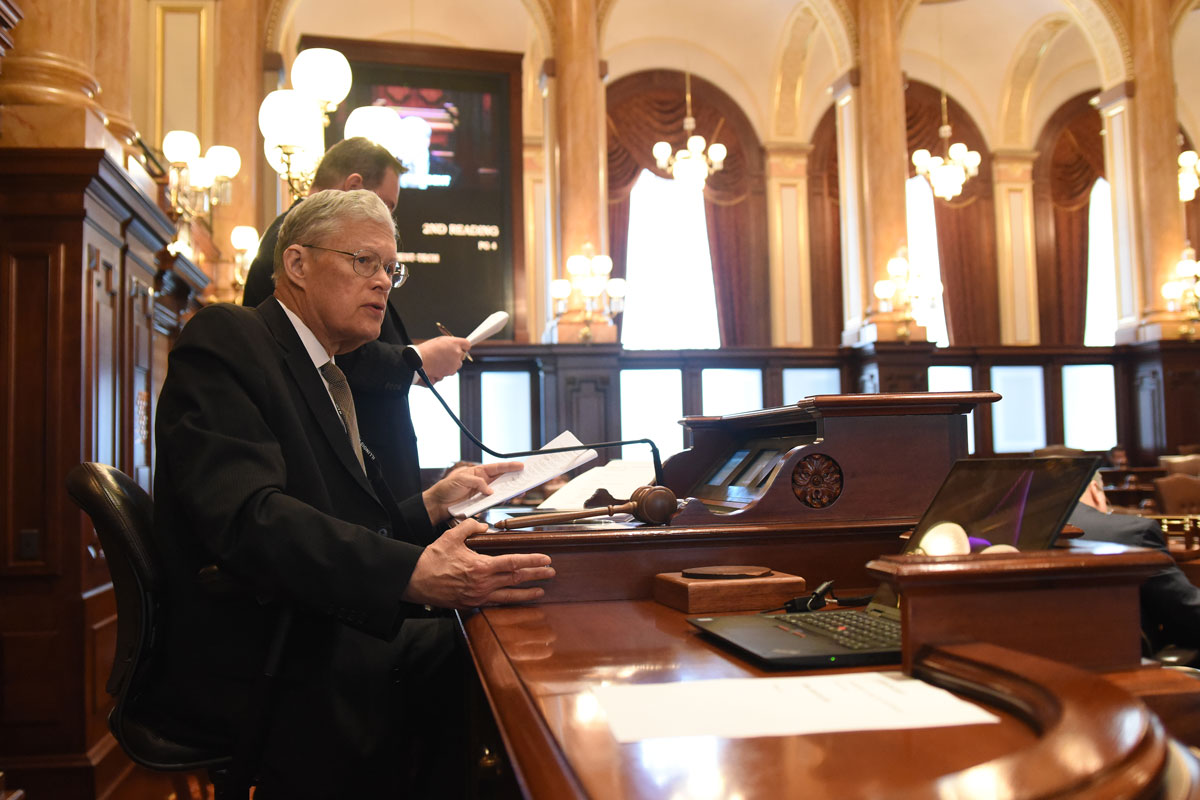 Senate President Don Harmon issued the following statement on the death of former Senator Bill Haine:
"There was no more a gentleman in the Senate than Bill.
"We came to Springfield around the same time, and I learned so much from him.
"Bill dedicated his life to public service, beginning by serving his country in Vietnam, holding several local elected offices and ultimately having a storied career in the Senate."
"His focus was always on serving the people of the Metro East, and he frequently worked across party lines to do so.
"He was a man of faith and family. Every time his family came to visit him on the Senate floor, it was easy to see he had a lot of which to be proud.
"My deepest sympathies go out to his children, grandchildren, great-grandchild and his beloved wife, Anna. We will all miss you, Bill."