Published: Tuesday, December 14, 2021 11:01 AM
Dear friends,
If you're decluttering your home before colder weather keeps us inside, let us help you safely dispose of personal paperwork.
I'm hosting a shredding event with Rep. Kathleen Willis in Northlake on Saturday, October 10, from 9 a.m. to noon at 112 N. Wolf Rd.
Bring documents that contain your personally identifiable information to be safely shredded, such as old bank statements, medical records, tax returns, bills, receipts and credit card applications. Participants will be limited to two boxes per person.
Aunt Martha's Health and Wellness will be partnering with us to provide free face masks while supplies last.
This event is free and open to the public. All safety and social distancing measures will be observed.
More information is on the flyer below. I hope to see you there!
Sincerely,

Don Harmon
Senate President, 39th District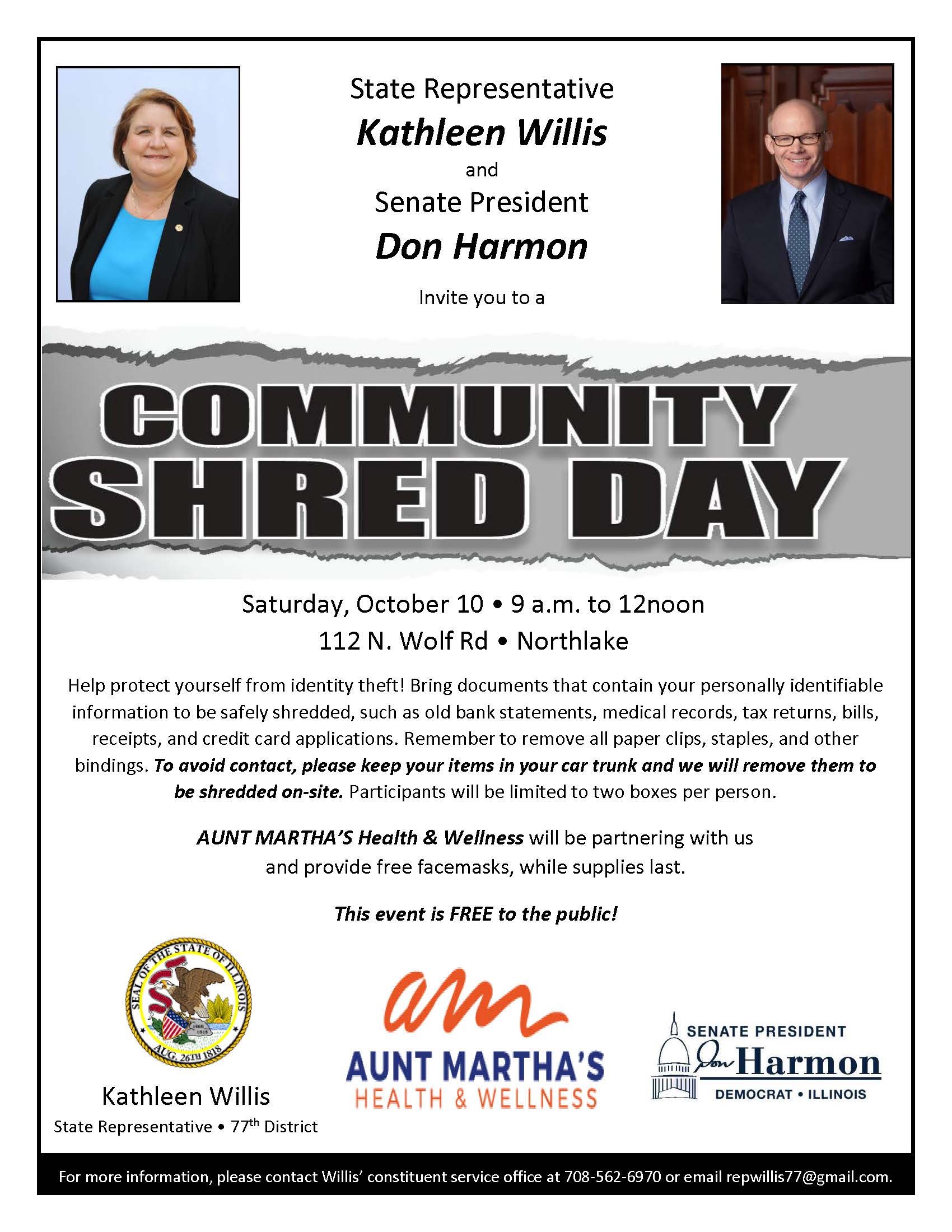 Category: E-Newsletters