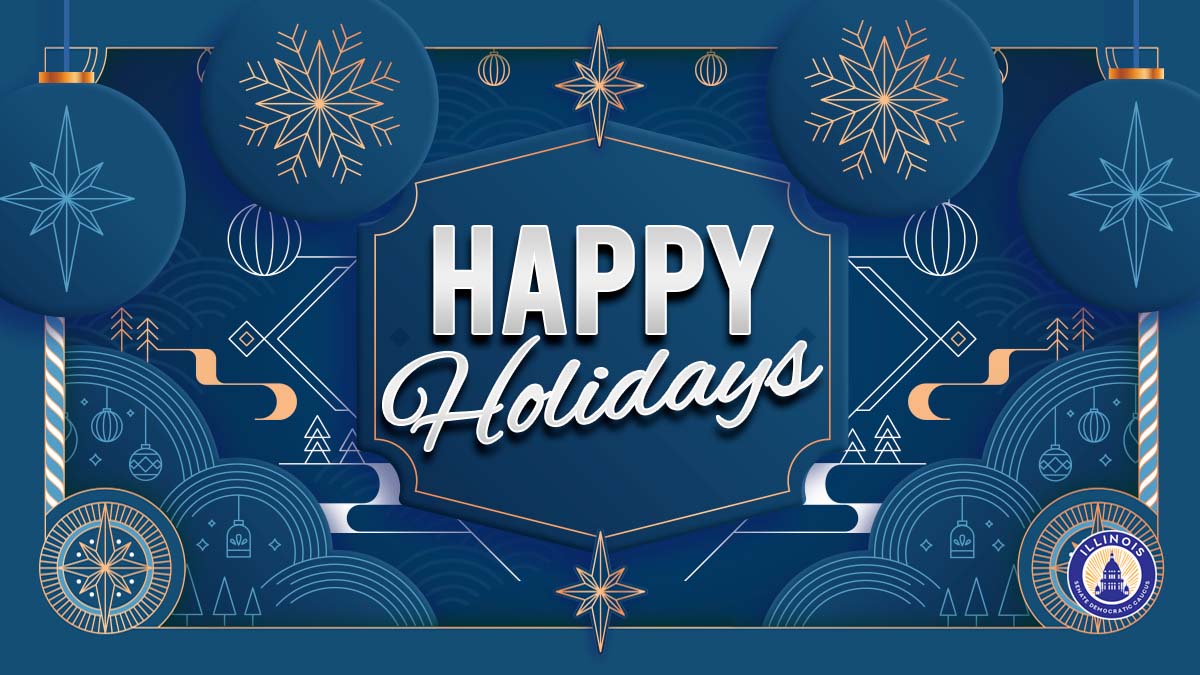 Dear Friend,
As many of us prepare to celebrate the holidays and ring in the New Year, I want to take some time to update you about some of the new laws taking effect in 2022.
My fellow legislators and I had a busy year in Springfield and in the districts we represent, and I could not be more proud of the work we did to pass nearly 300 laws that will officially be on the books Jan. 1, 2022.
I'm looking forward to spending some time at home with my family before I head back to the Capitol for the spring legislative session. From my family to yours, I'm wishing you a happy holiday season and a happy New Year.
Please don't hesitate to reach out to me at donharmon.org or 708-848-2002 with any questions, comments or concerns this year.
Stay safe and healthy.
Warm regards,
Don Harmon
Senate President | 39th District
New year, new laws taking effect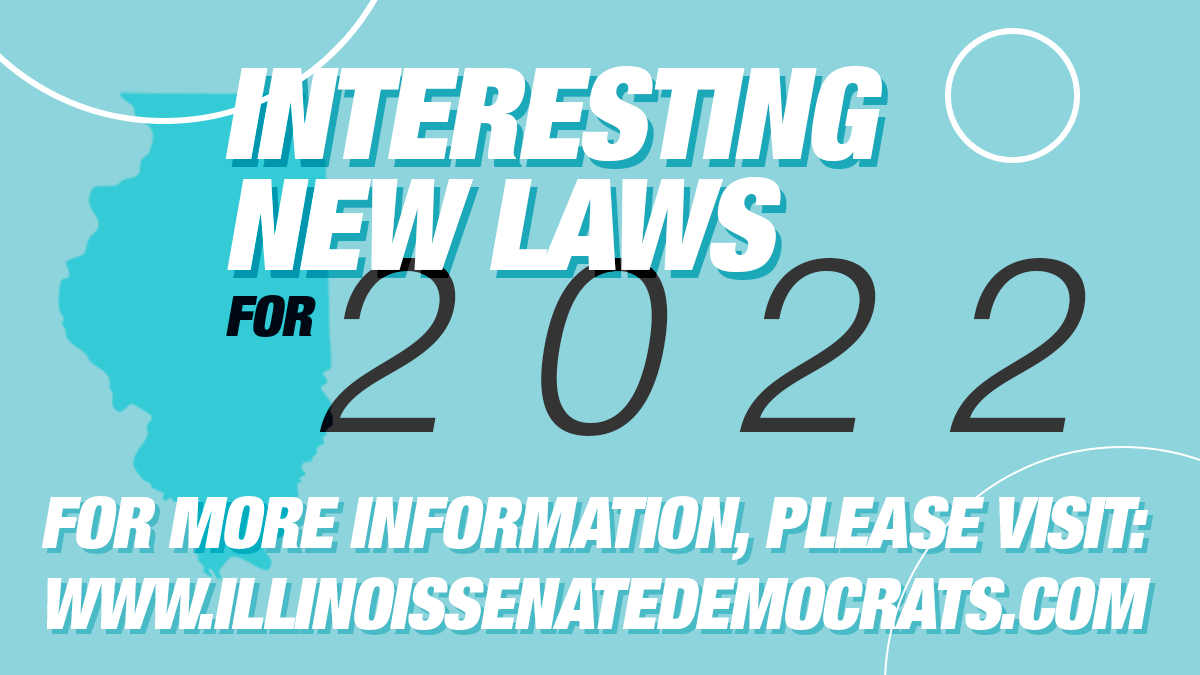 Nearly 300 new laws will take effect Jan. 1, 2022 – from one that gives students excused mental health days, to another that ensures pharmacies are being up front about their prices.
Below you'll find 10 of the most interesting laws that will affect Illinois families in all corners of the state. Dozens of other laws – including one to ban pesticide use near schools and another to allow tenants in affordable housing to keep their pets – will also take effect Jan. 1, 2022. A full list can be found here.
SB 1682: You have a right to know your options when picking up a prescription – pharmacies are now required to post a notice informing customers they can request the retail price of brand name or generic prescription drugs.
HB 576/SB 1577: Students endure intense stress induced by tests, homework and extracurricular activities throughout the school year, which is why students in Illinois now have up to five excused absences to prioritize their mental health.
HB 605: Supporting our local manufacturers is essential – there is no reason to purchase our state or nation's flag from other countries. State agencies and institutions now may only purchase Illinois and American flags made right here in the U.S.A.
SB 817: Children should not be singled out for sporting their natural hair. The Jett Hawkins Act prohibits discrimination against natural and ethnic hairstyles – including locs, braids, twists and afros.
SB 119: One of the many ways kids can learn responsibility is through lemonade stands. These and other means of nonalcoholic sale operated by a person under the age of 16 can no longer be regulated or shut down by public health authorities.
HB 3922: Illinois joins four other states in recognizing June 19 as an official holiday celebrating the end of slavery in the U.S., a day long celebrated by many in the Black community.
HB 168: An animal abuser has no place in a home with animals. People who have a record of felony offense like torture or animal fighting cannot own or live with animals.
HB 122: Families have enough to worry about when a loved one passes. Illinois is ending early termination fees on utility contracts for deceased residents.
SB 58: Traveling by automobile can be expensive, but Illinois is lowering the registration fee for trailers weighing less than 3,000 lbs. from $118 to $36.
HB 226: To increase enrollment among students with diverse backgrounds, Illinois public universities will make admissions decisions regardless of students' ACT/SAT scores. Students can now choose whether to submit a standardized test score when applying to Illinois public institutions.