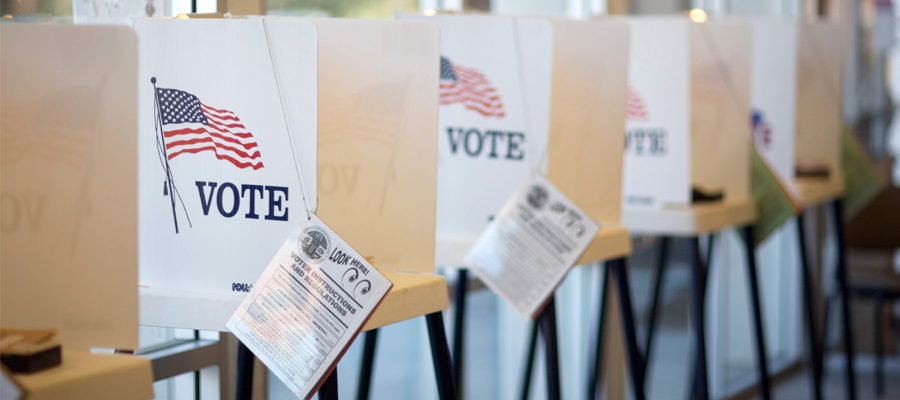 SPRINGFIELD — A proposal to bring automatic voter registration to Illinois is another step toward modernizing the state's voting process and producing an engaged and informed electorate, Sen. Don Harmon (D-Oak Park) said Wednesday.
"In recent years, we have made Illinois much friendlier to voters, and we have made access to registration and voting much easier," Harmon said. "Automatic voter registration is the obvious next step. Illinois has been a leader in this. We don't want to fall behind other states that are moving more quickly. We need to remain a leader across the country."
Harmon was among a group of Illinois senators who called for passage of an automatic voter registration law during a press conference Wednesday. They were joined by representatives of Just Democracy Illinois, a coalition that works to expand voter access.
The legislation, Senate Bill 2134, would enable eligible Illinois residents to automatically register to vote when they apply for, update or renew a driver's license or state ID. Under current state law, residents who wish to register to vote while they renew their licenses at the DMV must fill out separate, duplicative paperwork.
The proposal would allow Illinois to streamline and simplify voter registration. It also would bring cost savings to state and local government, improve access to voting and improve the accuracy of Illinois' voter rolls. Oregon and California enacted similar automatic voter registration laws.
"A government by the people is one that encourages everyone who is eligible to vote to do so," Harmon said. "This is the way we get that done."
Illinois has 7.6 million registered voters. According to the U.S. Census Bureau, there are 9.7 million residents of the state 18 years of age and older.
Andy Kang, legal director for the Chicago-based Asian Americans Advancing Justice and a leader in the Just Democracy Coalition, noted that Illinois' voter registration system has not kept up with the times.
"Our democracy works best when everyone makes his or her voice heard on Election Day, but unfortunately not everyone is heard, due in part to our outdated voter registration system," Kang said. "Automatic voter registration will bring more voices into our elections while saving taxpayers money and preserving the integrity of our elections."