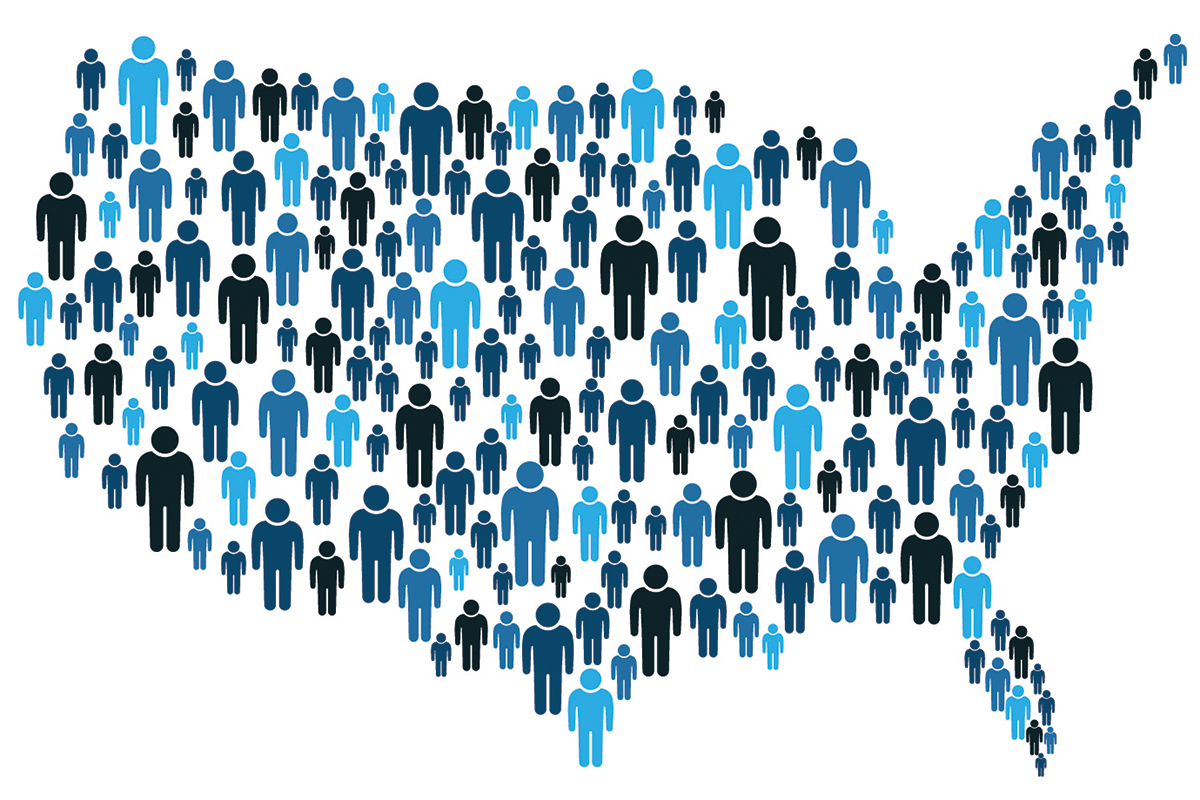 It is difficult to appreciate how much something as expansive as the U.S. Census can truly impact one's daily life. It is easy to fall into the trap of viewing it as a large, strange concept rather than a necessary step to determining whether vital programs continue.
So, if you will, join me in imagining how much an undercount could affect a day in the (pre-COVID) life of an average Illinoisan. Let's call her Mary.
Mary's alarm goes off at least an hour before the sun comes up. Her 12-hour shift as a registered nurse starts early three days a week. Mornings are a rush, and she's thankful that her son's school offers a hot breakfast so she knows he's had something nutritious to last him until lunch.
She smiles for a second after dropping him off. He's really been thriving this year, and she believes that's thanks to the early intervention services he was able to receive during preschool.
The road she takes to work used to be filled with potholes, but the city recently repaved it, and she's hopeful she won't have to replace another tire for a while.
On her day off tomorrow, she's going to visit her mother, who is recovering from a hip replacement surgery. Medicare is covering the cost of in-home services, but she likes to stop in and visit to see how her mother is progressing.
At every step of the way in this hypothetical day, Mary used programs and resources that rely on federal funding determined by an accurate census count: her son's breakfast and lunch programs at school, his early intervention services, the road she takes to work and her mother's Medicare.
An undercount in the 2020 census could threaten all of those services. According to a report from the George Washington Institute for Public Policy, the undercount of Illinoisans in 2010 resulted in the loss of $952 per person in federal funding in 2015. In the same year, Illinois lost $122 million for every 1 percent of the population not counted in the last census.
As of September 16, 70.4 percent of Illinoisans had filled out the census. The nearly 30 percent who haven't represent approximately $3.6 billion in federal funding lost. That money could go to repairing roads and infrastructure, building libraries and senior centers, and providing utility/energy and food assistance for those in need.
Fortunately, it is incredibly easy to complete the census. For the first time ever, it can be filled out online at www.my2020census.gov. You can also respond by phone at 844-330-2020 (English) or 844-468-2020 (Spanish). Most households also received a census form in March, which can be completed and returned in the envelope it was sent in. The deadline is September 30, 2020.
By taking five minutes to fill out the census, each and every Illinoisan can contribute to valuable programs and a bright future for our state.