Published: Thursday, February 07, 2019 01:27 PM
SPRINGFIELD – State Senator Don Harmon (D-Oak Park) released the following statement after the Senate voted to approve legislation that will raise the minimum wage in Illinois to $15 an hour:
"Working wages have not kept up with inflation over the past several decades. The 'American dream' of being able to provide for a family by working 40 hours a week is not a reality with the current minimum wage.
"I am proud that Illinois is now a leader in ensuring the hard-working families in our state earn a living wage."
Senate Bill 1 passed the Senate 39-18 and heads to the House for consideration.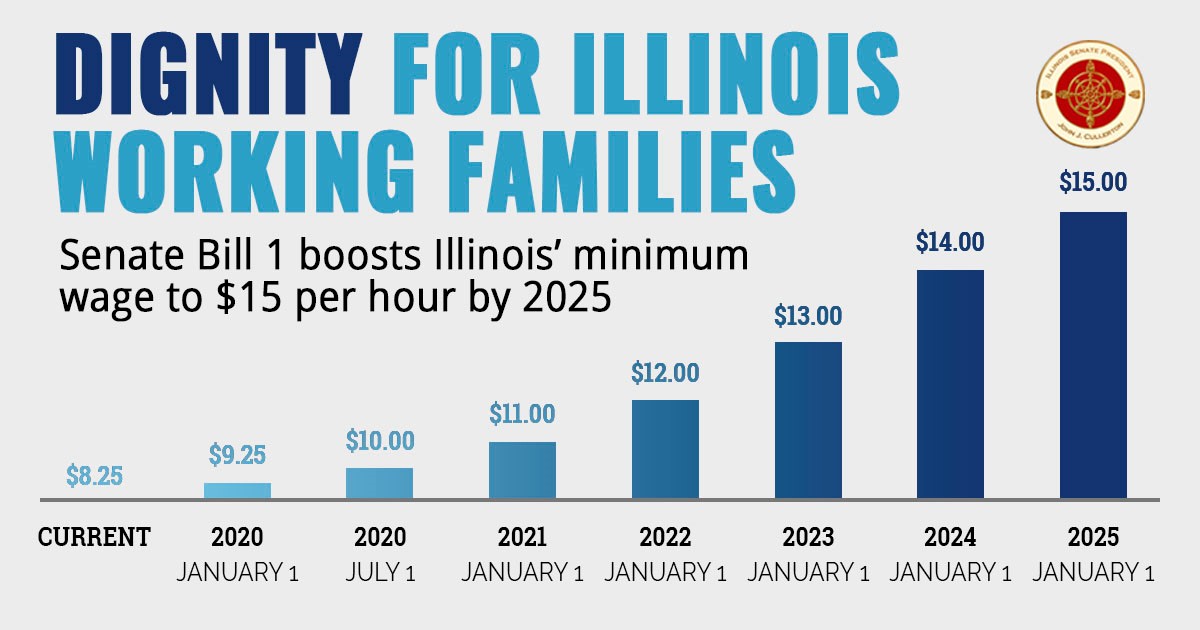 Category: News