Published: Wednesday, April 11, 2018 05:30 PM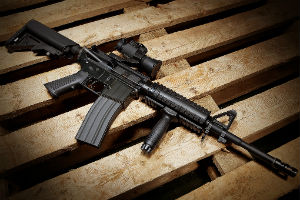 SPRINGFIELD – A poll released today shows that a majority of Illinoisans support Senator Don Harmon's (D-Oak Park) plan to license gun dealers at the state level.

The poll, conducted by the Illinois Gun Violence Prevention Coalition, found broad, bipartisan support for the Gun Dealer Licensing Act among suburban and downstate residents in areas viewed by some as less supportive of gun legislation.

Overall, 71 percent of respondents favor state licensing of gun dealers with only 23 percent in opposition. Support for the proposal was strong among downstate respondents (67 percent), West Suburban respondents (74 percent), Republicans (65 percent) and even among gun owners (63 percent).

"This poll demonstrates what everyone except Governor Rauner seems to understand," said Harmon. "People want commonsense measures that protect their right to gun ownership but improve public safety."

The Gun Dealer Licensing Act would allow Illinois to license gun dealers and encourage better business practices while holding corrupt dealers accountable. Studies show that a small number of gun dealers are disproportionately responsible for selling guns used in crimes.

The measure passed the General Assembly with bipartisan support, but Gov. Rauner vetoed it last month. Harmon plans to move to override his veto in the coming weeks.
Category: News