Published: Monday, January 29, 2018 02:27 PM
Senator Don Harmon delivered a speech to the AFSCME Council 31 2018 Legislative Convention in Springfield on January 27, 2018.
Harmon discussed the governor's efforts to sabotage contract negotiations between AFSCME and the State. He also shared his vision for an overhaul of the state's tax system, moving from a flat tax to a fair tax.
"We must abandon the archaic system we have of rewarding the rich and abandoning the poor," Harmon said. "And supporting union workers is key to sustaining the middle class."
Harmon has introduced several measures in the past to amend the Illinois Constitution and allow for voters to take up the question of a fair tax on a ballot measure.
The annual convention drew hundreds of delegates from local unions across the state.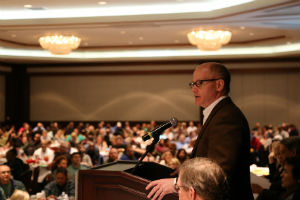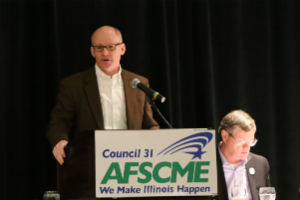 Category: News