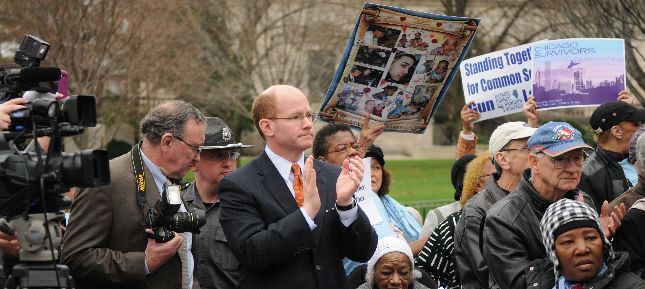 SPRINGFIELD, IL - State Senator Don Harmon (D-Oak Park) issued the following statement in response to the General Assembly's vote to override Governor Quinn's veto of a law to allow Illinois residents to carry concealed weapons that passed earlier this year.
In May, the General Assembly passed House Bill 183 after a federal court mandated the implementation of a concealed carry law. Senator Harmon voted against this legislation in May, as he felt it contained inadeqaute provisions to protect public safety.
Harmon supported the changes contained in the governor's veto and opposed the underlying law.
"This law does not focus on keeping people safe," Harmon said. "It allows people to carry loaded guns into restaurants that serve alcohol. It doesn't give law enforcement agencies enough time to object when suspected gang members apply for concealed carry licenses. It cripples local governments' ability to regulate assault weapons. The list just goes on and on.
"I'm disappointed with this new law. I believe we can and should add more protections to when and how people can carry guns in public places. I believe in give-and-take and compromise, but we can't bargain away the safety of our families."