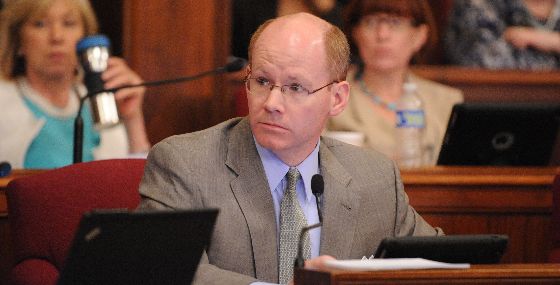 SPRINGFIELD – A new law co-sponsored by State Senator Don Harmon (D-Oak Park) will crack down on pawnshops that break the law that regulates pawnshops.
"Given all the controversy we've seen over the new pawnshop on North Avenue in Austin, I want to make sure that neighborhood concerns are addressed by ensuring that pawnshops operate within the letter of law," Harmon said. "We need to make sure that no pawnshops in Illinois take advantage of people or attract unwanted traffic."
The law will increase the maximum civil penalty on pawnshop owners who break the law that regulates pawnshops from $1,000 per day to $10,000 per day. The new law is supported by the Illinois Department of Financial and Professional Regulation, which oversees pawnshop licenses.
After passing the Senate in late May, House Bill 101 became law after being signed by Governor Quinn on August 16.