Created: Thursday, March 21, 2013 07:23 AM
Published: Thursday, March 21, 2013 12:24 PM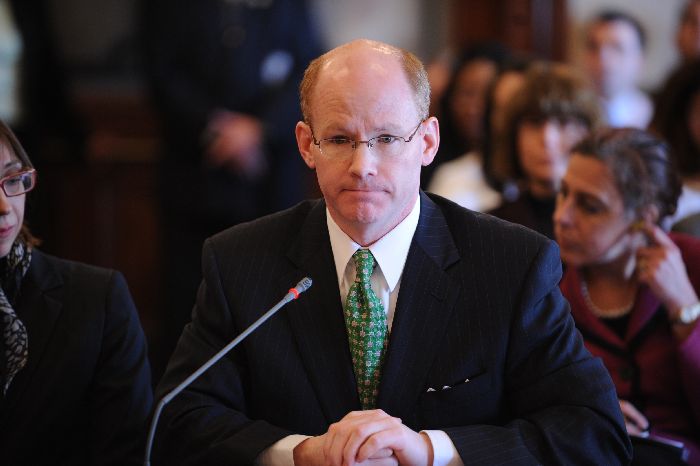 SPRINGFIELD – A group of nine Illinois State Senators have banded together to promote the interests of Illinois' second-biggest county. Their first goal: giving the county board the authority to consolidate smaller levels of local government.
"DuPage County is a unique part of the state," said Sen. Don Harmon (D-Oak Park), founder and co-chair of the new DuPage County Caucus. "Many of its communities have similar concerns and expect similar things from state government. I thought it was important for all the senators who represent the area to discuss these issues and form an advocacy plan."
DuPage County is represented by a diverse group of state senators who belong to both political parties. In addition to Harmon, who serves as President Pro Tempore, the DuPage County Caucus includes Christine Radogno (R-Lemont), the Senate Republican Leader. The other members of the caucus are Co-Chair Michael Connelly (R-Wheaton), Tom Cullerton (D-Villa Park), Kirk Dillard (R-Westmont), Linda Holmes (D-Aurora), Dan Kotowski (D-Park Ridge), Pat McGuire (D-Joliet) and Jim Oberweis (R-North Aurora).
Sponsored by Sen. Cullerton, the caucus' first major goal is to give the county board the ability to consolidate units of local government within DuPage County that have appointed boards.
"We need to give the county board the ability to cut waste," Cullerton said. "If the board can take over the duties of some of these smaller authorities, they can cut administrative costs and save taxpayer money."
Cullerton's legislation, Senate Bill 494, would affect the county airport authority, county fair and exposition authority and sanitary districts. The county board would have to dissolve these authorities by ordinance, including a well-publicized hearing before the vote. Current law requires a voter referendum to dissolve these appointed boards and authorities.
"Chairman Cronin and the County Board are committed to taking bold and innovative steps to reduce duplication of government services," Connelly said. "This legislation will enable DuPage County to set a trend for others to follow."
The caucus' government consolidation initiative is currently under review by the Illinois Senate.
Category: News