Published: Monday, July 16, 2018 04:26 PM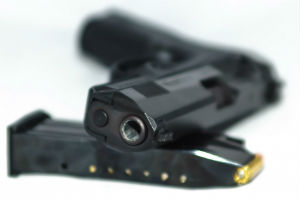 CHICAGO – State Senator Don Harmon (D-Oak Park) released the following statement in response to Gov. Bruce Rauner's announcement today that he plans to veto Harmon's legislation regulating gun dealers:
"The governor took two steps forward today by signing bills that create firearm restraining orders and extend the waiting period to buy handguns to 72 hours. Unfortunately, he also took a giant step back by saying he will veto legislation regulating gun dealers."
"We know that illegal guns are flooding our neighborhoods and contributing to the daily violence so many in our state face, particularly minorities. But the governor only seems concerned with appearing to do something by responding to attention-grabbing headlines like suburban school shootings.
"I hope he will reconsider his threat to veto this legislation and prove that he cares about everyone in Illinois."